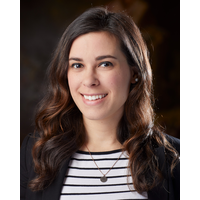 Name: Giana Ricci
Title: Assistant Librarian for Public Services
Organization: Frick Art Reference Library
Information Science School: Palmer at LIU
Year Graduated: 2016
Years as an ARLIS/NA New York Member: 3
ARLIS/NA New York Executive Board Title: Development/Marketing Coordinator
What made you decide to pursue the field of information science?
As an undergraduate art history major, I was originally unsure of what career I wanted to pursue post-graduation. After several curatorial internships, I started to realize that perhaps the profession was not for me. I knew that I loved art research, and I loved talking to people about their projects, and those two things actually mattered to me more than putting together exhibitions. I have always loved books and the organization of knowledge, and I noticed that I was spending most of my time at the library! I talked with the art librarian at my university, and he suggested that I look into art librarianship. Once I discovered that I could pursue an MA in Art History and an MLIS at the same time in New York City I was sold.
How did you become involved in ARLIS/NA New York?
I first joined ARLIS/NA New York as a student. I then served as one of the Local Guide Editors for the ARLIS/NA Conference in New York City in 2018, which made me realize that I wanted to get more involved with the chapter. When the position of Development/Marketing Coordinator opened up, I was excited for the opportunity to serve on the board and to play a larger role in chapter activities. I look forward to expanding and diversifying chapter programming and brainstorming new development ideas.
Tell us about an upcoming ARLIS/NA New York event or project you are excited about.
I'm very excited about an upcoming tour of the exhibition Saturated: The Allure and Science of Color at the Cooper Hewitt Smithsonian Design Museum on March 13, 2019. This exhibition features over 190 objects from the collections of the Smithsonian Libraries and Cooper Hewitt. The tour will be led by Jennifer Cohlman Bracchi, Librarian at the Cooper Hewitt along with her co-curator Susan Brown. This is the first event I have planned for ARLIS/NY in my new position, and I can't wait to tour the exhibition with my colleagues.
Describe an interesting work project with which you are currently involved. Either at work or in your free time.
As part of my role as Assistant Librarian for Public Services at the Frick Art Reference Library, I am currently researching Henry Clay Frick's Library which is on display at the Frick Collection. With the assistance of our Archives team, I have been tracking down the provenance of the book collection through archival research and learning more about Mr. Frick's reading and book collecting habits. I will be synthesizing my research into a public program as well as publishing my research in the near future. I hope to also adapt this topic to an ARLIS/NY program in the Fall of 2019.
What past experiences have informed your current work?
My former position as a New York Art Resources Consortium (NYARC) Kress Fellow was a great foray into the field of art librarianship. At the Brooklyn Museum Libraries and Archives, I learned a lot about collection development, cataloging, and working with other departments within the museum. Prior to that position, I worked at the NYU Libraries in several different capacities, including as a Graduate Assistant in the Tamiment Library & Robert F. Wagner Labor Archives, where I gained valuable experience processing archival collections. I also worked in the general reference department of Bobst Library at NYU conducting in-person reference services for the NYU community. I still work remotely part-time for NYU via the Ask a Librarian service, which allows me to gain reference experience in a virtual environment. All of these positions have informed my current work, however, I think the communication skills I have learned along the way are most valuable to me in my day to day work as a reference librarian.
Image description: headshot of Board Member Giana Ricci

---