Alt-ARLIS Panel Discussion
Location: The Metropolitan Museum of Art, Sacerdote Hall, Uris Education Wing (south side of the museum). Please enter the museum by the ground floor doors at 81st Street, not the main stairs at 82nd Street, and take the long corridor off of Burke Hall. Stickers will be distributed at the door.
RSVP: Please note that space is limited. Membership in ARLIS/NY is not required.
Alt-ARLIS: Alternative Careers in Arts Librarianship and Information Science, A Panel Discussion
The term "Alt-ARLIS" was used at the 41st Annual ARLIS/NA Conference (2013) to describe the increasing numbers of non-traditional career paths followed by art librarians and information professionals today. This panel discussion invites five local arts information professionals, whose work lies outside the traditional boundaries of art librarianship, to discuss their activities and share their experiences. Attendees will be introduced to (and hopefully inspired by!) some of the forward-thinking projects and alternative careers being pursued in our field today.
Moderator: Meghan Constantinou, Librarian, The Grolier Club, and Student/Professional Development Liaison for ARLIS/NY
Speakers:
Jefferson Bailey is the Strategic Initiatives Manager at Metropolitan New York Library Council where he is responsible for program development and new initiatives. He has worked on digital projects at Library of Congress, Brooklyn Public Library, Frick Art Reference Library, NASA, and Atlantic Records. His talk is entitled: "Trash Your Title."
Ian McDermott is the Collection Development Manager at ARTSTOR. He leads the process of acquiring and developing collections for the ARTSTOR Digital Library and other ARTSTOR initiatives from educational institutions, museums, photo archives, artists' studios and estates, and individual scholars in the United States and abroad.
Matt Miller is the Applications Developer at NYPL Labs at the New York Public Library and a Visiting Assistant Professor at the Pratt Institute. His talk is entitled: "Fluxus Networks: Intersection of Information Science and Art History."
Virginia Millington is the Recording & Archive Manager at StoryCorps, an independent nonprofit whose mission is to provide Americans of all backgrounds and beliefs with the opportunity to share the stories of their lives. Millington has also worked at the Walker Art Center and the Folger Shakespeare Library.
Gretchen Nadasky is a Senior Associate at Optimity Advisors, a strategic consultant specializing in Healthcare and Media with a specialty in digital asset management (DAM) and records management. Gretchen earned her MSLIS from Pratt Institute and did DAM projects for Tiffany & Co., American Express Publishing and the Frick Art Reference Library. She is currently taking courses for a certificate in Project Management. Her talk, entitled: "DAM! The World Needs Librarians: An Introduction to Digital Asset Management for Library Professionals," addresses such questions as: What is digital asset management? Why is DAM a growing field? What skills do library and archive professionals have that are utilized for DAM? Where can you meet DAM professionals and learn about the industry?
Change of plans? Please email us if you need to cancel your ticket.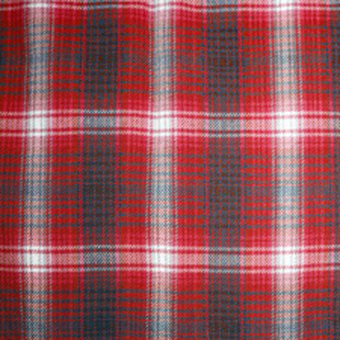 The Metropolitan Museum of Art, 1000 5th Avenue, New York, NY 10028, USA