ARLIS/NY: Private tour of the Century Club
Dear Colleagues,
The Century Association was founded in 1847 by William Cullen Bryant and intended as a private club to promote interest in fine arts and literature. Early members included Asher Durand, Winslow Homer and architect Stanford White.
In 1891, the Century Club moved to it's current location on West 43rd street in an Italian-Renaissance-style Palazzo designed by McKim, Mead & White. Join curator, Jonathan Harding, for a private tour of this storied private club to learn about its origins, architecture and art collection.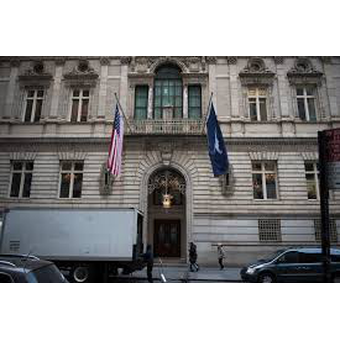 7 W 43rd St, New York, NY 10036, USA