BLUE: THE TATTER TEXTILE LIBRARY: Tour & Q&A
Join your ARLIS/NA (New York) colleagues for a private tour of BLUE: the Tatter Textile Library, an ever-growing home to 6,000 books, journals, exhibition catalogs, and objects that examine and celebrate the global history, traditions, makers, craft and beauty of textiles.
This one-hour tour is free to ARLIS members and limited to 24 people.
An optional Textile Appliqué Workshop with founder Jordana Munk Martin will follow from 12pm - 3pm. The workshop is limited to 12 and requires separate registration.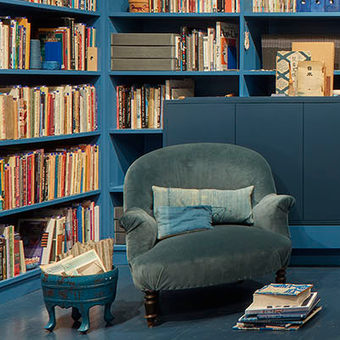 505 Carroll St, Brooklyn, NY 11215, USA