Discovering Collections at Yale University
Come join your friends and colleagues on a day trip to Yale University to explore the unique collections of the Beinecke Rare Book and Manuscript Library and the Yale Center for British Art. There will be free time during lunch and the afternoon for self-exploration of points of interest. We'll finish the day with a reception at the Yale Center for British Art's magnificent library court.
10:00 am – 11:45 pm
Archivist-led presentation of highlights from the Beinecke Library's arts-related collections
Sandra Markham, Archivist
Beinecke Rare Book & Manuscript Library
12:00 pm -2:00 pm
Lunch on Your Own
Take this time to explore one of Yale's museums or libraries! We recommend the following possibilities:
Yale University Art Gallery, 1111 Chapel St, New Haven, CT 06510
Haas Arts Library, 180 York St, New Haven, CT 06511
Sterling Memorial Library, 120 High St, New Haven, CT 06511
Peabody Museum of Natural History, 170 Whitney Ave, New Haven, CT 06511
2:00 – 3:00 pm
Curator-led tour of "Of Green Leaf, Bird, and Flower": Artists' Books and the Natural Worldexhibition
Elisabeth Fairman, Curator of Rare Books and Manuscripts
Yale Center for British Art
3:30 – 5:00 pm
Reception at Yale Center for British Art, Library Court
Light snacks and wine will be served
This trip is limited to 20 participants. The cost of the trip is $25 per person. All proceeds benefit the programs, events, and awards of ARLIS/NY. No exchanges or refunds.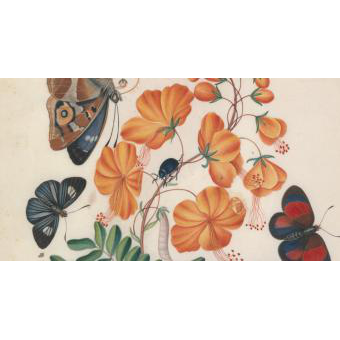 Beinecke Rare Book & Manuscript Library, Yale University, Hewitt Quadrangle, 121 Wall Street, New Haven, CT 06511, USA