January 22 Tour of FIT "Fabric in Fashion"/FIT Periodicals and Special Collections/Reception
Join your ARLIS/NY colleagues for an exciting special event at FIT!
We'll begin with a curator-led tour of the great new exhibition Fabric in Fashion from 4-5.
"Fabric In Fashion explores the cultural history of textiles in Euro-American women's fashion over the last two and a half centuries in order to re-center the fashion narrative on materiality. The exhibition focuses on four of the most common fibers in Western women's fashion: silk, cotton, wool, and synthetics."
http://www.fitnyc.edu/museum/exhibitions/fabric-in-fashion.php
Then, from 5-6, Lana Bittman and Karen Trivette will give a brief presentation about the synergy between the FIT Library's Periodicals and Special Collections units, and how unique materials are accessed, researched, and transferred, followed by a Special Collections tour and reception.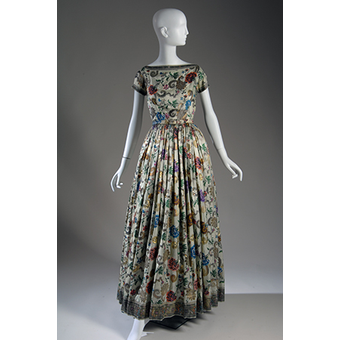 227 W 27th St, New York, NY 10001, USA