Textile Appliqué Workshop at the Tatter Textile Library
After the Textile Library tour, gather around a worktable for an afternoon of hand-stitching, where books from the collection will be directly used to inspire a visual, personal story. Stitchers will begin by identifying cultures, techniques and shapes which hold specific meaning - exploring these aspects to construct a layered image made of cloth.
This course, taught by Textile Library founder, Jordana Munk Martin, is being offered at a 50% discount to ARLIS/NY members. Limited to 12 people, registration is $40 and includes a light lunch.
Please register for the tour and workshop separately, even if you plan to attend both.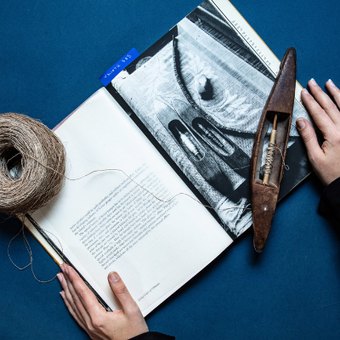 505 Carroll St, Brooklyn, NY 11215, USA