ARLIS/NA New York Chapter Annual Business Meeting/Vote/Happy Hour
The New York Chapter will be holding its annual business meeting on Friday, November 16th, from 4-6 p.m. at the Goethe-Institut New York. In addition to our usual board reports on all the activities we've had in 2018 and plans for 2019, we will have an a VERY IMPORTANT VOTE.
There has been discussion for years of "bundling" chapter membership, to join and pay annual dues to both ARLIS/NA and a chapter or chapters using the same online form. There is currently a proposal to do this that chapters are being asked to vote on; this proposal hasn't been submitted to the board yet, and would only move ahead if the plan is endorsed by all chapters. Currently, there are many local ARLIS/NA members who aren't members of our chapter; if every potential member joined, our chapter would double in size, so there's a lot of upside for us. We'll distribute the specifics to discuss, and at the end we'll vote on whether the proposal should move forward.
Before the meeting starts we will begin with a tour of the installation "Riverside Drive Revisited: Uwe Johnson's New York" at the Goethe-Institut New York library celebrating the first complete English translation of Uwe Johnson's Anniversaries by Damion Searls (New York Review Books, 2018). Curator Christoph Willmitzer will give a brief tour. You can find out more about the installation at goethe.de/ny/riversidedrive
After the business meeting wine and beer will be served courtesy of the Goethe-Institut New York!
Goethe-Institut New York
30 Irving Place
New York, NY 10003
The Goethe-Institut New York is located one block east of Union Square and accessible via the 4/5/6, N/Q/R/W, and L trains.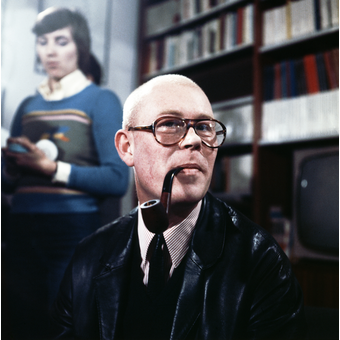 Goethe-Institut New York, 30 Irving Pl, New York, NY 10003, USA